Campus Recruitment 4th June 2018
Antenatal Care Exhibition in Mutha village on date 09/01/2018
12th Jan 2017
"Lamp lighting ceremony"
Of X batch of BSc Nursing students. The chief guest was Chief Guest Prof. Dr. Jaya Kuruvilla Principal College of Nursing P.D. Hinduja National Hospital. & guest of honor was Mrs. Tripti Nanada. Mrs. Tripti Nanda, Chief of Nursing Services, Columbia Asia Hospitals, Pune Dr. Venkat Holsambre, Head Medical Services, Sahyadri Super-specialty Hospitals, Pune as well Lt. Gen MA Tutakne, AVSM, VSM, Advisor – Medical projects, Faculty of Health and Biological Sciences, (SIU), Pune
17th Jan 2018
SCON has organized workshop on "waste managemt " at SIHS ,Auditorium for all the staffs and 2nd yrs & 3rd B.Sc Nursing . The workshop was conducted by Dr. Sharad Kale ( Director of SCWRM).
8th Feb 2018
METIman simulation training session.
IAP workshop
In collaboration with Indian Association of Pediatrics (IAP), Neonatal Resuscitation Programme (NRP), First Golden Minute (FGM) Project, one-day Workshop on Neonatal Resuscitation was held on 8/2/2018 to 10/2/2018 at DY Patil Hospital and 16/2/2018 at Symbiosis College of Nursing Pune.
27th Feb 2018
SCON has organized career orientation Programme for the students and the presentation done by Presentation by Mr. Salman Merchant, Alumni SCON
8th March 2018
MSc (N) students who have gone for Research Workshop on "Research Ecosystem and Statistics" at Bharti Vidhyapeeth college of Nursing.
---
24th March 2018 on the occasion of World Tuberculosis Day SCON Students Participated in Poster Competition at Gadikhana Centre, organized by Pune Municipal Corporation as well students got prizes for poster competition. B.Sc. Nursing First year Gadikhana Centre, organized by Pune Municipal Corporation and won 3 prizes
30 & 31, March 2018
SCON organised National Conference on "Strengthening Midwifery services towards Essential & Emergency Obstetric Care" at Symbiosis Vishwabhavan Auditorium, S.B. Road, Pune.
18 April 2018
Ms. Mupa and Ms. Roya 3rd Year B.Sc. nursing students have participated in the cultural Programme at the launch of "Study in India" Programme at India Habitat Centre, New Delhi organized by External Affairs Ministry, Government of India.
Hon. Minister Sushma Swaraj along with International Students
7th May 2018
Career orientation Programme
8th May 2018
Alumni meet and farewell
23rd May 2018
Neonatology Training organized by MMF (Mukul Madhav Foundation)
Ø 17th Dec 2017 'ALUMINI Meet '
2016-17
INDUCTION PROGRAMME -2017
Mental Health Carnival 2017 SCON has participated in mental health awareness Rally,
Float/Tableau competition, Exhibition on Mental Health and in Inter College dance fest.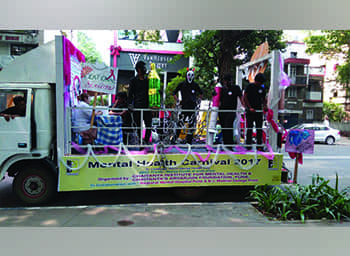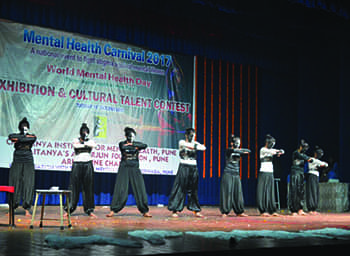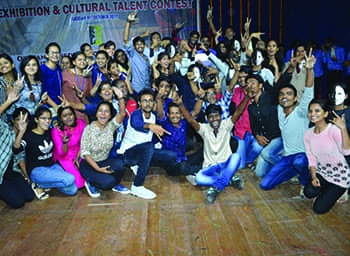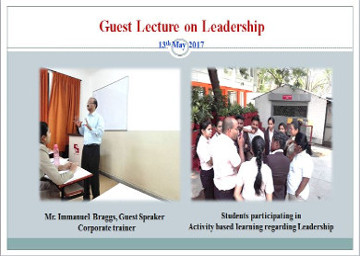 Lamp Lighting Ceremony 2017
SCON has organized Lamp Lighting Ceremony of IX Batch of B.Sc. Nursing Students at symbiosis Vishvabhavan Auditorium, S. B. Road, Pune.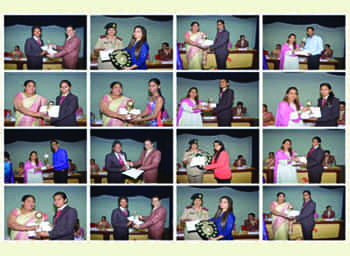 Chief Guest Dr.(Mrs.) G. Josephine R. Little Flower Nursing Adviser to Govt. of India, Ministry of Health and Family Welfare, Nirman bhavan, New Delhi and the Guest of HonourMrs. Ritu P Chhabria Co-founder & Managing Trustee of Mukul Madhav Foundation & Director of Finolex Industries Ltd. Prof. Dr. S. B. Mujumdar Founder & President Symbiosis, Chancellor, SIU,Pune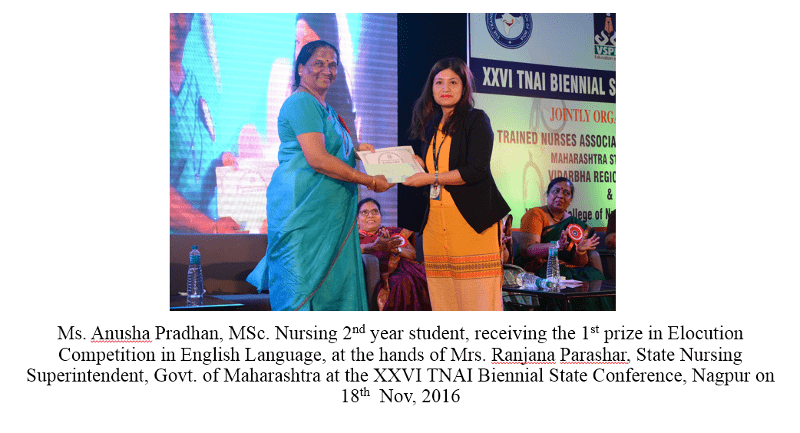 NATIONAL CONFERENCE on Reinforcement of midwifery services –Recent advances in maternal and neonatal care. The chief guest was Ms. Amanda Wilford, Group Leader, Clinical Education Manager, Health care Academy, UK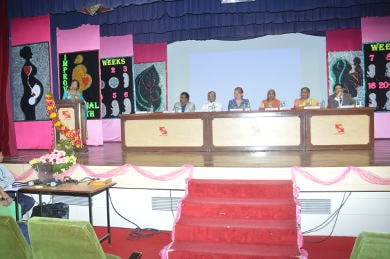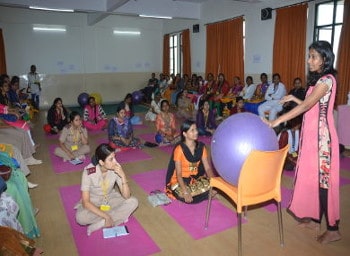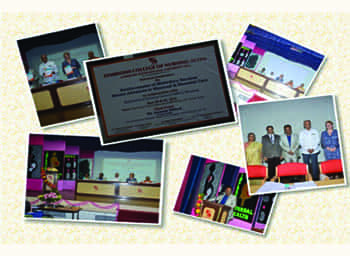 Nov 2016 SCON International students have participated in the sport event of "African cup of nations unity under one roof"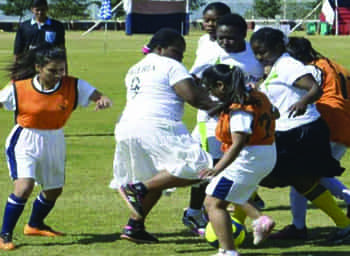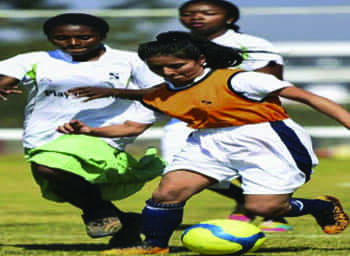 PANACHE-2016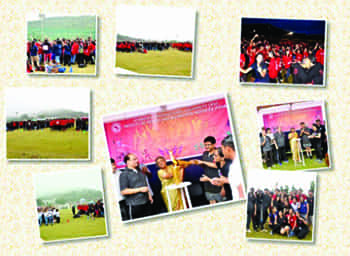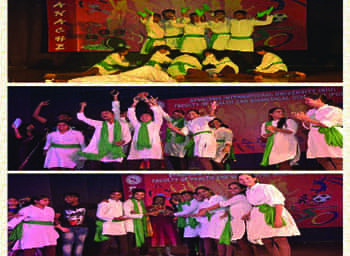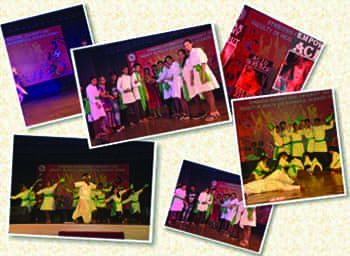 Onam-2016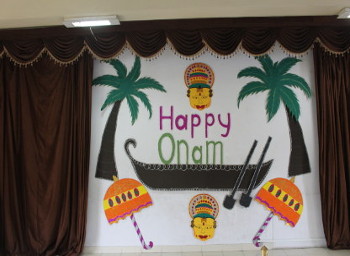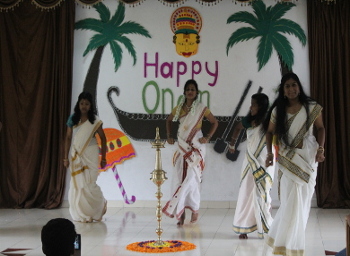 ASSOCIATION OF HEALTH CARE PROVIDERS INDIA (AHPI) AHPI-2016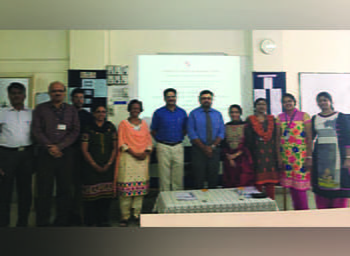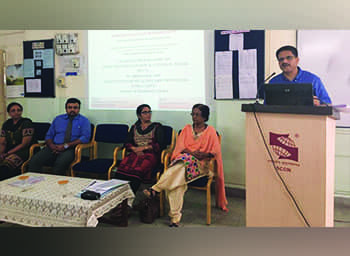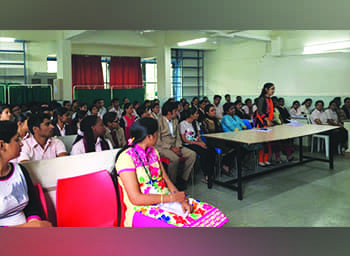 FACULTY OF HEALTH & BIOMEDICAL SCIENCES (FOHBS), INDUCTION PROGRAMME-2016
Pandharpur Wari:-Start from S.B.Road to Manterwadi by vehicle, & Manterwadi to Saswad Bus stop total 25 km By walking.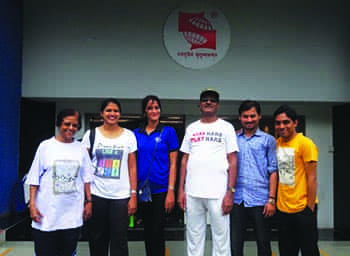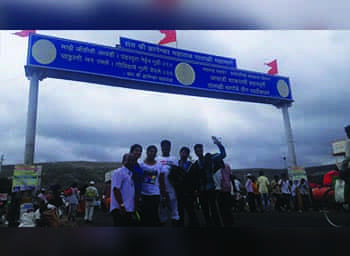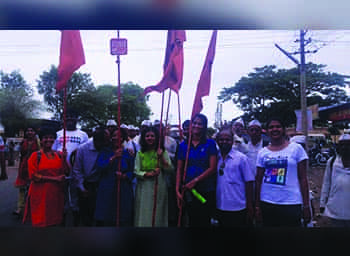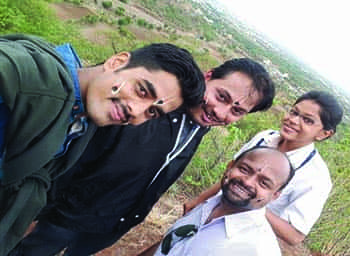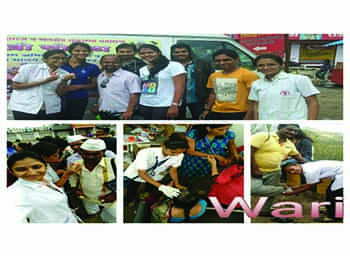 Lamp lighting ceremony of VIII Batch of B.Sc. Nursing students was conducted at Vishwabhavan Auditorium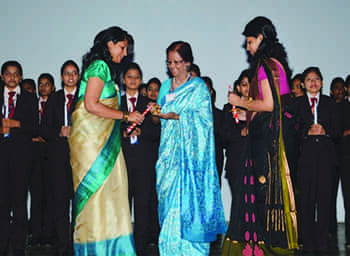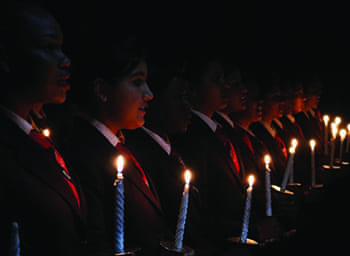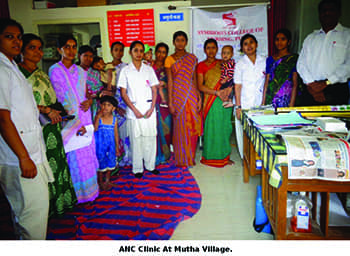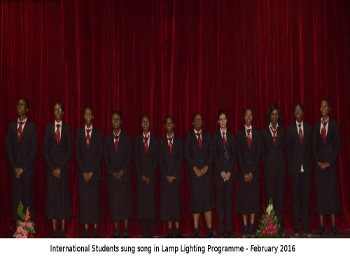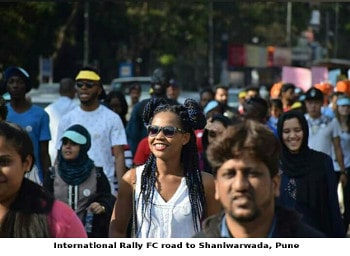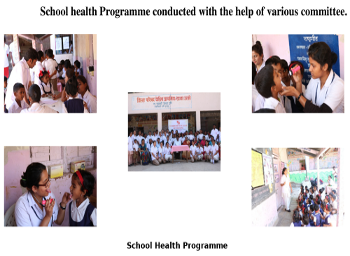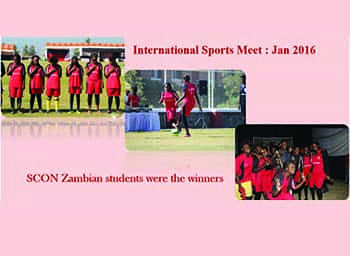 2015-14
On 25th March 2014 WORLD TUBERCULOSIS DAY 2014 was Observed. Lectures were organized on
MDR/XDR-TB challenges by Dr. Hemant Udvant Chest Physician Aundh Chest Hospital, Pune,
Six components of STOP TB STRATEGY by Dr. Chaurasia ShitalChest Physician Aundh Chest Hospital, Pune,
Nutritional Care and support for TB patients by Dr. Anand Acchammachary Medical Officer, Tuberculosis Dept. Sassoon General Hospital, Pune
29th March 2014: Guest Lecture By Brig. (Retd) Rajiv Divekar, Director, SIMS, on 'LEADERSHIP'
4th April 2014 :Students of M.SC.- 1st year ; Community Health nursing Specialty, P.B.B.Sc. – 1st year, B.Sc. – 3rd year of SCON, under the supervision of Mrs. Seeta Devi attended Workshop on " Integrated Management of Neonatal & Childhood Illness". Held at Child Health Nursing Department, AFMC, College of Nursing.
7th April 2014 World Health Day was observed. Students from SCON had put up Poster Exhibition at Wadarwadi, which was followed by lecture series by
Maj.(Dr.) A P S Narula, Surveillance Medical Officer, World Health Organization, Pune on theme of World Health Day – Protect yourself from Vector Borne Diseases,
Dr. Pradeep Awate, Asst. Director of Health Service, Pune, on National Vector Borne Disease Control Programme,
Smt. Sujata Ambekar, Biologist , Pune Municipal Corporation, Pune on Role of PMC in Vector Borne Diseases.
24th April 2014Students from P.B.B.Sc 1st year & B.Sc. 1st year visited Anatomy Museum & PSM department, of AFMC, Pune.
4th June 2014: IAP, NRP, FGM project conference was held at YCM Hospital , Pimpri , ChinchwadIAP conference was conducted on 4/6/2014 at YCM hospital.
18th June 2014: Symbiosis Entrance Test a commencement for New Academic Year Symbiosis Entrance Test Conducted on 18/06/2014 in SCON, for BSc (N)-16 candidates, P.B.B.Sc (N)-4candidates and MSc (N)-7candidates and the results was declared on 19/06/2014.
14th July 2014 Guest lecture by Dr. Yogesh Patil , Associate Professor &Head –Research & Publication SIU, on 'Understanding the structure, process & output of Research article'.
8th August 2014: Mrs. Manu Acha Roy, Faculty Co-coordinator, Mr. Vitthal Sukne ,student representative of SCON, had attended the University Sports Board meeting at Lavale campus
15th August 2014: Celebrated Independence Day at Ambedkar Museum Lounge .All the faculty of SCON & SIHS attended the flag hoisting
19th August 2014Common Induction programme of SCON & SIHS students was conducted at Vishwabhavan auditorium and was followed by lectures in classroom number 1006. Programme started at 9.00am with the address by Guest of Honour Dr. A.Velumani , Chairman, Thyrocare Technologies Ltd. and by Shri. Ramling Mali, President, Maharashtra Nursing Council, Mumbai.
Welcome Address by Dr. Rajiv Yeravdekar, Dean, Faculty of Health & Biomedical Sciences, SIU
Address by Dr. Rajani Gupte, Vice Chancellor, Symbiosis International University (SIU)
Presidential address by Padma Bhushan Dr. S.B. Mujumdar Founder & President, Symbiosis, Chancellor, SIU
05 September 2014A call from ISHANYA foundation was organized by ELTIS & SIFIL in association with North-East Students Association Pune on 05th Sep 2014 in Symbiosis Vishwabhavan Auditorium, Pune. 10 northeast students from SCON were present at the venue.
18 October 2014 School Health Checkup:Organized by NCORD. 500 students were examined by 24 Students from SCON, The students assisted in Physical assessment, Eye and ENT Checkups.
26th November 2014 Alumni Meet 2014 was conducted at SCON. All students graduated in the year 2014 and SCON faculties attended the programme.
5 Dec 2014 – 7th Dec 2014: From 5-7th December 2014, a total of 80 Teams registered for the event and walked a trail of 100 Kms in teams of 44 . Nursing support at a total of 9 Check points located on the trail was provided by Symbiosis College of Nursing, Pune. Total 47 students from SCON participated. Emergency care activities like Fluid administration, Dressings, Bandaging, physiotherapy, administration of medication, etc. was done by the students.
13th & 14th Dec 2014- Col .Jayalakshmi N (Retd), Lt. Col. Shobha Naidu, Mrs. Sheela Upendra, and Mrs. Sheetal Barde , Mrs. Kalpana Sawane had attended the INTERNATIONAL RELATION CONFERENCE organized by Symbiosis International University
30th January 2015 LAMP LIGHTING CEREMONY OF 7TH batch of B.Sc. Nursing students was held on 30th Jan 2015 at Symbiosis Vishwabhavan Auditorium Mrs. Usha Kakade , President, USK foundation addressed the gathering.
02nd February 2015 Interaction with students SIU, Pune by Prof. Sanjay P Zopdey On 'How to design, conduct and disseminate research projects from 03:00pm to 04.30pm at Vishwabhavan.
19th -20th Feb 201505 M.Sc. 2nd Year Medical surgical Nursing specialty students attended National Conference at Deenanath Mangeeshkar Hospital on the Theme:- "Excellence in Surgical Nursing"
24th – 25th Feb 201504 M.Sc. 1st Year Medical surgical Nursing specialty Students attended National Conference at Tehmi Grant Institute of Nursing Education on 24th & 25th Feb 2015 Theme :- 'Gift of Life – Organ Transplantation'
25th Feb 2015Mrs. Evelyn P Kannan , Dy. Secretary General cum S N A advisor, TNAI New Delhi visited SCON along with Mrs. Swapna Joshi, President Maharashtra State Branch and Mrs. Meena Patole, S N A Advisor, Maharashtra State Branch.